Whether it takes one, two or three days – the Stoneman Arduenna is an outstanding mountain bike experience.
You choose your own starting point – just as it suits you best. You are also free to choose the date of your ride
during the season.
The Stoneman Arduenna Mountain Bike is located in East Belgium not far from the German border in the east and the Luxembourg border in the south.
The track is best reached by car. In Belgium the arrival is via the E42 and N68 in the direction of Malmedy.
From Germany, the journey is via the A 1 and the federal roads B 258, B 265 and B 421 lead to Belgium. Bütgenbach in the east of the track is about 100 km away from Cologne.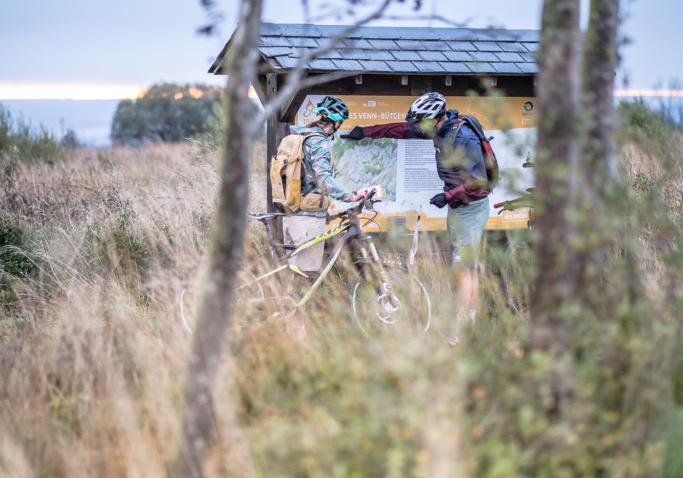 The MTB route of the Stoneman Arduenna is ridden clockwise and is fully signposted. The signs show you the way safely.
They are usually placed before and as a confirmation 100 to 200 m after the crossroads or turn-off.
Gold riders in particular should still use a GPS device with the latest track. You will receive this with
your registration by e-mail. You will receive the latest GPS track at the official issuing offices of the starter packs and at the lodging partners.
A detailed map (77 x 70 cm) of the route and the characteristics of the individual stages is included with each starter pack. So you are well prepared for your bike tour on the Stoneman Arduenna and other important places.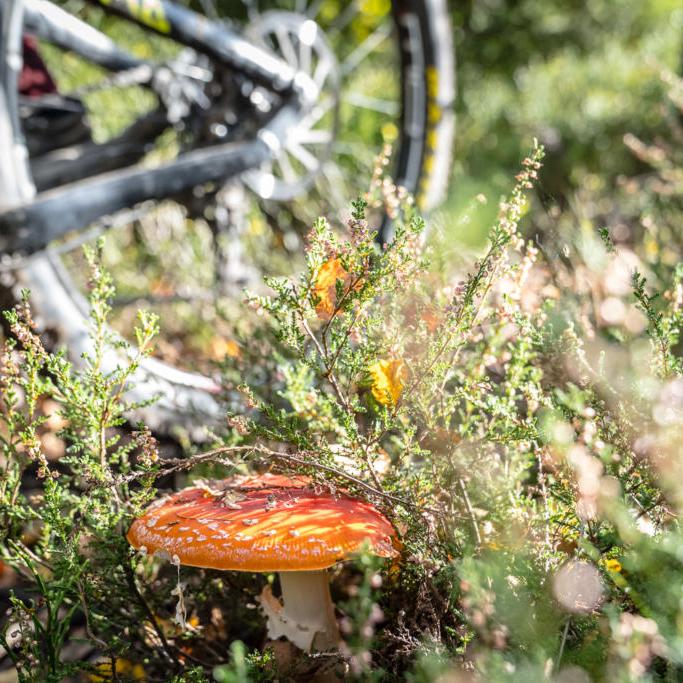 Out of consideration for the landscape and wildlife, the Stoneman Arduenna may only be ridden in daylight. During the season the following times apply: During the season the following times apply:
June: 5:00 am – 9:00 pm (16:00 h)
July: 5:45 am – 9:00 pm (15:00 h)
August: 6:30 am – 8:00 pm (13:30 h)
September: 7:00am – 6:45 pm (11:45 h)
From September onwards, Gold is only accessible to highly skilled riders.
Challenging 176 km and 3.900 meters of altitude difference.
The Stoneman Arduenna is really tough – technically and especially in terms of condition! Over numerous crisp climbs it goes up to just as many fascinating experiences.
The technical demands of the ride range mainly from S0 to S1 with a few S2 passages. Nevertheless do not underestimate them! Gold is only possible for technically experienced and fit mountain bikers. If you are in doubt, better give yourself enough time for your first ride and try silver or bronze first.
The best starting points for your Stoneman Arduenna mountain bike experience are official issuing offices of the starter packs and the lodging partners.
0%

Cobble, coarse asphalt

0%

unsurfaced path (forest/meadow)
Ready for the Stoneman Arduenna?
Here you will find all the information, tips and stage suggestions for your mountain bike tour – whether in one, two or three days.
If you are riding silver or bronze as a stage tour, a luggage transport can be organized individually. Your luggage will be taken directly to your next accommodation partner and will be waiting for you in the evening